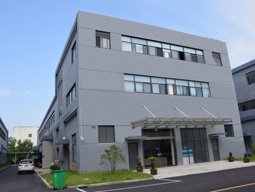 We started as a family owned and operated business in 1996. Since then Shanghai PEP has grown into a modern factory with a staff of around 200. The combined skills and expertise of the whole staff, and our superior after sales service, has led to us developing excellent relationships with more and more customers around the world.
  At Shanghai PEP Plastic & Mold Co. Ltd. we have developed a co-operative business partnership with other carefully selected factories that are experts in related or supporting technologies to our own. These partnerships include various kinds of printing, chroming, packaging, electrical and electronics, metal component manufacturing and others. One of our strengths is that we can coordinate the manufacture of a wide variety of components and bring them together with components we have manufactured for assembly, quality control and packaging in our factory.

  With an increasing number of business partners Shanghai PEP Plastic & Mold Co. Ltd. set up a sales and customer service department in Downtown Shanghai in 2000. This department is accountable for ensuring that our factory and our business partners work harmoniously together to meet the quality and production standards of our customers from the US, Europe, Middle East and Australasia. Our Sales and Customer Service Department provide a single point of contact for our customers even if components of their products and the packaging is made in a number of different factories.
  Our factory is equipped with modern "state -of-the-art" machinery to enable us to manufacture world class products for our customers most discerning needs. Most of our machinery is computer controlled to enable a very high level of precision and higher throughput at reduced cost.
  Quality products begin with their development with a top quality design. Our Computer Aided Design (CAD) Engineers are highly trained and experienced in the design of all types of complex injection molds. The CAD Engineers will work with your designers to ensure the highest quality characteristics are built into the design of the product before the first metal shavings begin to come off the mold. Our computer controlled milling, linear cutting, grinding and shaping machines ensure a precision cut mold is made exactly as the Designers and Engineers envisioned it to be. The production department currently has 20 computer controlled 45T - 1000T plastic injection molding machines which are capable of molding items containing up to 5Kg of plastic per mold impression.
The core areas of expertise of Shanghai PEP are:
1.the design and manufacture of precision plastic injection molds
2. production of plastic injection molded products
3. coordination of business partners for the supply of non plastic components and services
4. assembly, packaging and quality control of products.